CARESTAR GROUP
With rich experience in providing hygiene solutions for the workplace, we have become synonymous with supplying disposable shoe covers, disposable face masks and nonwoven apparels. As a professional and leading supplier of the medical & safety supplies, Hubei Carestar Medical Products Co Ltd has been specialized in manufacturing disposable non-woven products and disposable plastic products for over 15 years. We own three production basements in China, with 500 skilled workers and the capacity about 50x40HQ monthly. Our factory is ISO 9001/CE/FDA certified, which allows our products to be accepted and sold globally. We promise our customers the most competitive prices, the best quality and the best services.
Our main supplies include surgical gowns, isolation gowns, patient gowns, thumb-loop gowns, scrub suits, surgical packs, coveralls, lab coats, jackets, all kinds of masks, a wide range of shoe covers, oversleeves, bouffant caps, clip caps, beard covers, snood caps, nonwoven hoods, hairnets, shower caps, bed sheets, mattress covers, underpads, pillow cases, face rest covers, pants, kimonos, slippers, drape accessories, and so on. These products are widely used in medical and healthcare industry, food processing, labs, and beauty industry.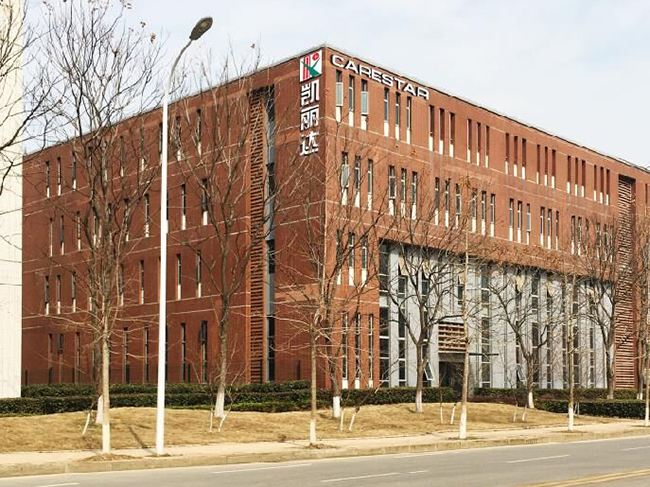 OUR ADVANTAGES:
● Rich experience in disposables for over 15 years.
● To handle the complete production cycle from the raw materials of nonwoven fabric, CPE film and PE film to the finished products, to make sure of the most competitive prices for the customers.
● Fast delivery.
● Provide one-stop-sourcing for the needs.
● Excellent sales services, the strict requests and the much attention on details of products, 100% satisfaction guaranteed, and high sense of responsibility for all our shipped products.
Looking forward to setting up friendly and successful cooperation with you!
OUR ADDRESS:
Hubei Carestar Medical Products Co Ltd (Registeration No. 91420700MA49GXH918)
Address: Bldg C2-3-2, OVU Industrial Park, Gaoxin Third Road, Gedian Development Zone, Ezhou, Hubei
Carestar Health Industry Co Ltd (Registeration No. 91420111792427132K)

Address: Room 2507-08 Wanli Plaza, No. 508 Youyi Avenue Xudong Wuchang, Wuhan, China 430063
Xiantao Carestar Protective Products Co., Ltd (Registeration No. 91429004MA487UQ74M)
Address: No. 8 Hefeng, Pengchang Town, Xiantao City, Hubei Province
9 Street Huangjing, 100 Wenhua Road, Pengchang, Xiantao, Hubei