Entry level SMS based hazardous dust (Type 5) protective coverall with high comfort level.
● 55gsm SMS fabric with high breathability and superior level of comfort.
● Coverall passed Type 5 tests.
● Coverall passed EN1073-2, EN1149, EN13688 tests.
● Coverall passed all tests in EN 14126 infectious agent standard.
● Self-adhesive zip flap increases tightness and protection property.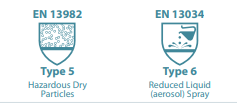 Resistance to penetration by infectious agents:

EN 14126 - is the standard for protective clothing against infectious agents and biological hazards. It is important for clothing worn by medical staff in projects like the Ebola relief effort in West Africa in 2014-15. The test includes 4 tests against different types of contaminant.
Product

Tests Passed

Type 5 Coverall

EN ISO 12947-2

EN ISO 7854

EN ISO 9073-4

EN ISO 13934-1

EN 863

EN ISO 13935-2

Type 5 tests: Hazardous Dry Particles

EN 14126

ISO 16603+ ISO16604

EN ISO 22610

ISO/DIS 22611

EN ISO 22612

EN1149

EN13688
Style Design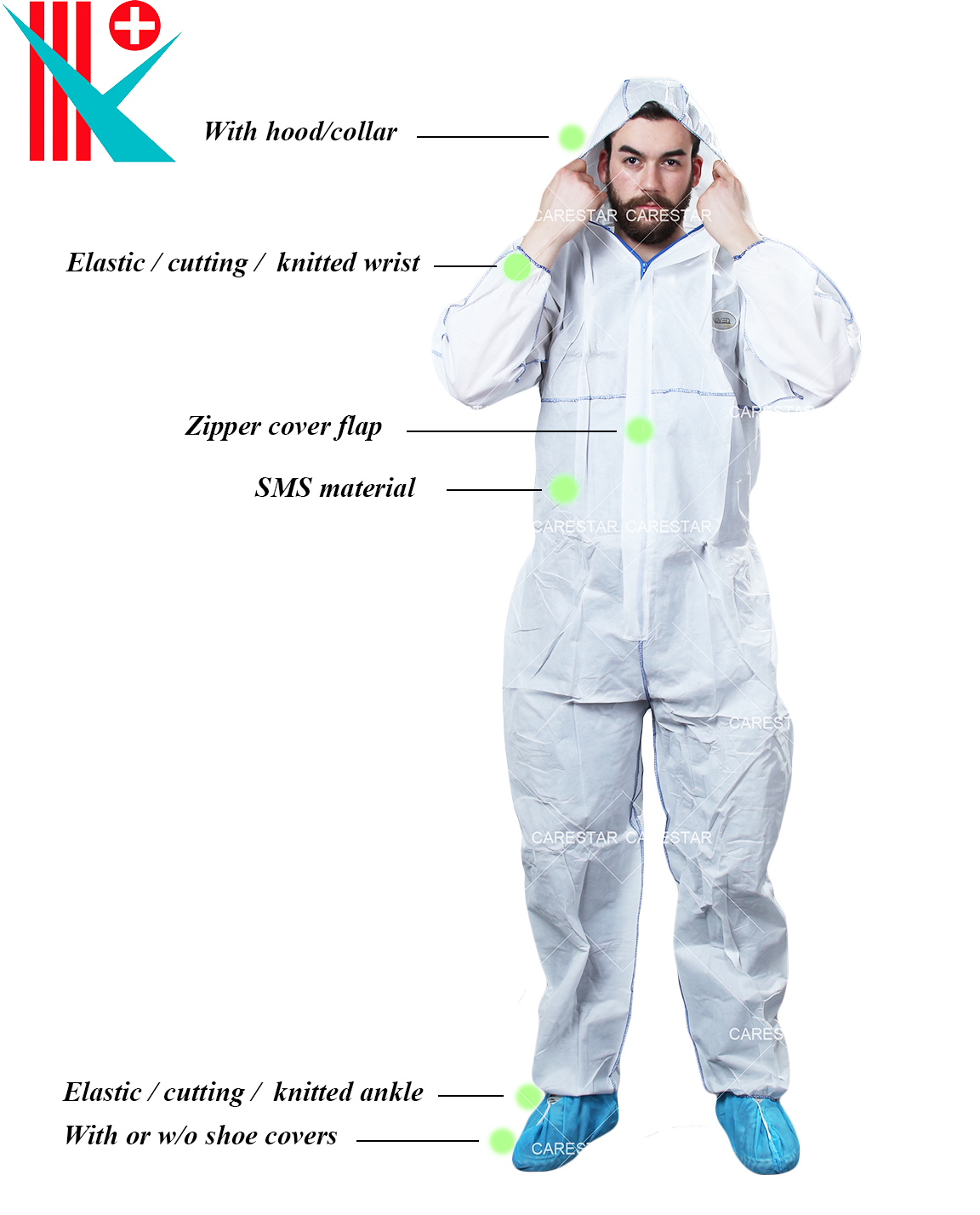 Detailed Pictures